Miko Lee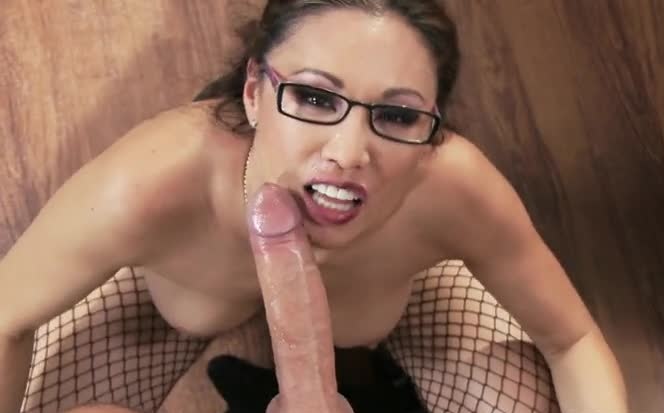 Miko Lee
Miko Lee is a half Chinese, half Vietnamese girl with a stunning fit body and a very down to earth personality who started her career in the porn industry in the year 1999 which was when her first film was released. Since then she's been in over 150 films, including a hentai anime called Desert Island Story X, where she is the voice of character Natsuno.

She was born March 30, 1977 in San Diego, California, under the birth name of Connie K Tchang and speaks fluent Chinese apart from English. Not only she's bilingual, but she's also bisexual and prefers relationships of that kind. In fact not only she fucks studs in the films, but also has participated in a great deal of lesbian porn too.

Her popularity in the industry grew big time when she began featuring in Gonzo flicks, but since the start of her career she has featured in many movies, many of which have her name in the title such as "Cruising With Miko Lee" and "My Plaything: Miko Lee". She's done hardcore anal scenes, gangbang flicks, the most known being "Gangbang Angel 9" and even has performed a golden shower in "All Pissed Off 7"

Her favorite sexual position is doggy-style because she says it makes her really horny and she got breast implants somewhere along her career.

She disappeared from the scene for several years after making "Angels of Mercy" in 2004, but returned in September of the year 2011, when she appeared in a video for Brazzers called "Big Tits at School-How to Get a Better Grade".

Her disappearance from the business may have something to do with the fact that she kept her job a secret and instead told her parents she was working as a grocery clerk until her former manager who for some reason was mad at her, sent copies of her layouts to her parent's house. They say that when her father saw her on the covers of the DVDs he had a stroke. Maybe this problem is what drew her away for a while.

Now it's said that she'll have a non sexual part in the film "A Talent For Trouble".
Height: 5 ft 9 in (1.75 m)
Weight: 120 lb (55 kg)
Hair: Brown
Measurements: 34D-24-34
Birth date: 30 March, 1977
Videos: 14
Categories
Advertisement