Anita Blond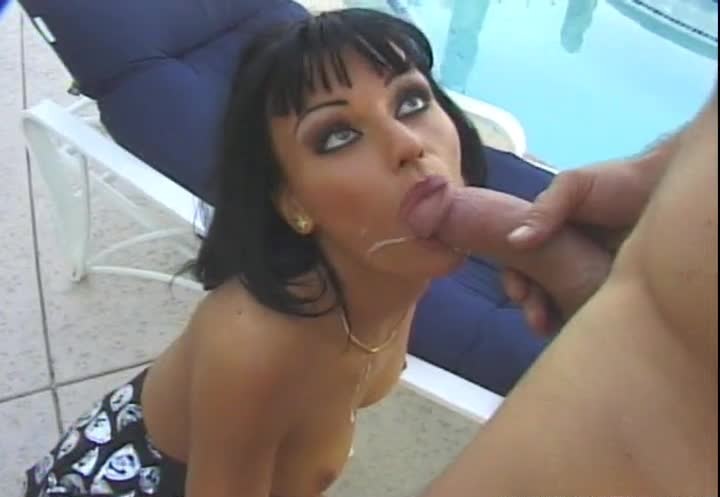 Anita Blond
Anita Blond is an absolutely gorgeous stunner born on May 27th, 1976 in Budapest, Hungary. She is considered one of the hottest and most sought for European porn stars, and just having her picture on the cover of a film is reason enough for its sales to go up like a rocket which says exactly why this bleach blonde babe with green eyes has made a name for herself in the biz.

She's also known for being fiery and wild in her scenes, stealing everybody's thunder with her voracious appetite for sex. Every time this babe is in the shot, all eyes are on her. Soft facial features, sensual lips and a scorching hot body characterize this Hungarian bombshell.

She's five feet and eight inches tall, weights 116lbs and her measurements are: 36C breast, waist 24'' and hips 36''. In other words: Super Fucking Hot. When this drop-dead gorgeous strumpet spreads her legs all men go insane. That's why everybody wants to work with her.

Anita's name is pure marketing, thanks to the performance she delivers every time in every film where she always meets everyone's expectations and goes even farther than that.

Some titles and companies that produced her films are: Pin-Ups 2 from Andrew Blake, Passion in Venice from Ultimate, The Red Corset from Platinum Blue Productions, The Inheritance from Marc Dorcel, The Loves of Laure from Marc Dorcel, The Nurse's Diary from Marc Dorcel, Private Stories 2 from Private, Adventure on the Orient Express from Tip Top, The Marionette from Marc Dorcel, Natural Busty Beauties from Private, Rock 'N' Roll Rocco from Evil Angel, Rock 'N' Roll Rocco 2 from Evil Angel, Thieves of Love from Tip Top, Triple X Files 8: The Dungeon from Private, Arrowhead from Private, Paris Chic from Andrew Blake, World Sex Tour 1 from Anabolic Video, Demons of Lust from In-X-Cess Productions, Magic Eros from Tip Top, Models from Sin City and much more.

She gave up the porn business in 2001, but she is still present to this day because of her legendary performances in the past and all of her fans continue to consume her films and videos. She is without doubt one of those unforgettable performers of all times.
Height: 5' 8" (1.73 m)
Weight: 116 lbs.
Hair: Blond
Measurements: 36C 24" 36"
Birth date: 27 May, 1976
Videos: 14
Categories